Source:  Press Release – Arizona Game and Fish Department,  January 24, 2018
Gov. Doug Ducey recently announced the appointment of Leland S. "Bill" Brake of Elgin, Arizona, as a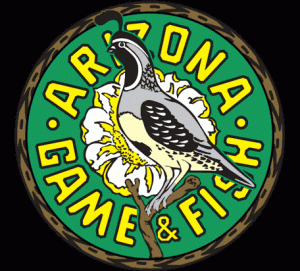 member of the Arizona Game and Fish Commission. An avid wildlife enthusiast, Mr. Brake has promoted activities with various wildlife groups in coordination with the Arizona Game and Fish Department to encourage involvement of youth and women in wildlife programs. Mr. Brake has owned and operated ranches in Gila, Navajo, Greenlee and (presently) Santa Cruz counties for 50 years and has served as past president and current board member of the Arizona Cattle Growers' Association, chairing its Wildlife Committee.
Mr. Brake  has served as an agriculture consultant for DuPont Agriculture, which brings innovative science and solutions to meet the challenges faced by farmers. He has also served as chief operating officer and president for distribution of heavy fuels and asphalt for HollyFrontier, which manufactures and markets a variety of asphalt-related products to private sector customers and government agencies.
Mr. Brake is active in the community. He is a board member and current chair of the Advisory Committee for the University of Arizona's School of Natural Resources (Wildlife and Range Management). He is also a board member and current chair of the Resource Advisory Committee (RAC) for the Bureau of Land Management for Arizona, and is a board member and advisory committee member for the Audubon Society Ranch in Sonoita, Ariz.
He has served as past chairman and board member for the Arizona Rock Products Association, past board member of Associated General Contractors of Arizona, and is a member of the Natural Resource Conservation District (NRCD). He is also a supporter and past member of Safari Club International and is president of the Phoenix Chapter of the University of Arizona Alumni Association. He is a longtime member of the Society of Range Management, Arizona Chapter, and is a lifetime member and past president of the Maricopa Mounted Sheriff Posse. Mr. Brake earned a Bachelor of Science in Range Management, with a minor in Wildlife Management, from the University of Arizona.