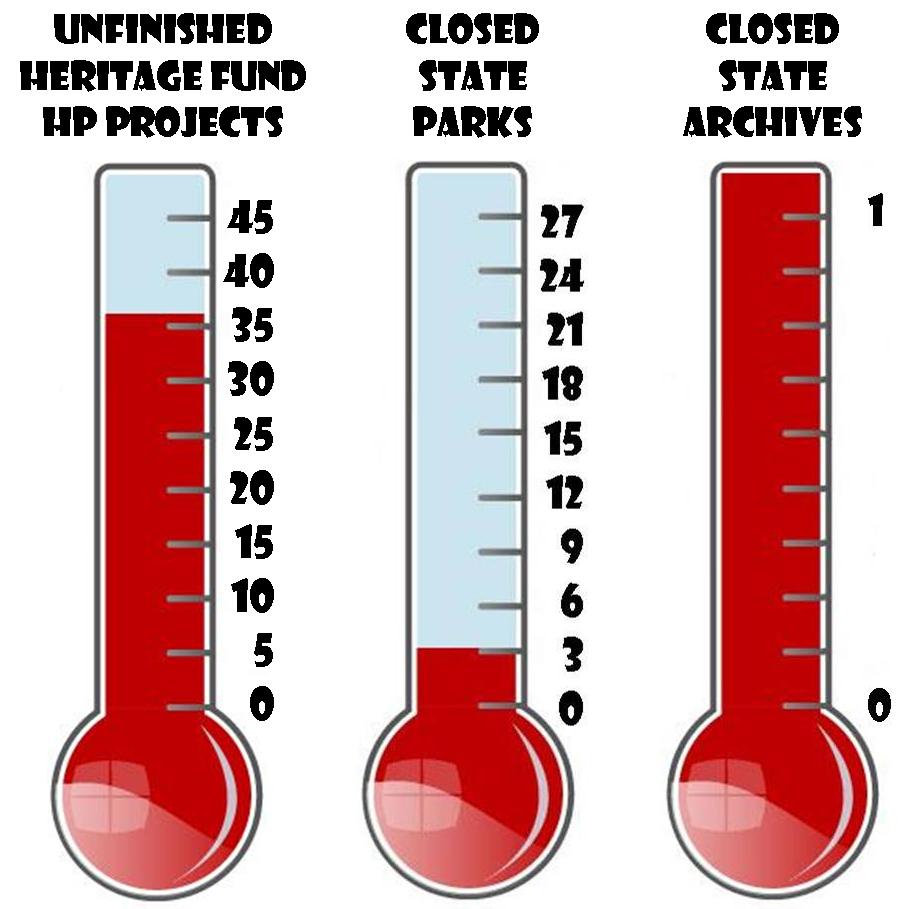 It's been two weeks since the thermometer in the middle and right have been up.  Jerome, McFarland, and Tonto state parks remain closed.  State Archives patrons and the general public expressed their displeasure to state legislators and archives staff so much so that the facility was reopened two days per week "by appointment only."
Today we add one more thermometer (the one on the left) to let you know of the plight of 25 Arizona communities that were told by Arizona State Parks on February 2, 2009 to "stop immediately, effective February 1, 2009″ 38 Arizona Heritage Fund Historic Preservation Grant projects, despite the fact that contracts had been signed, materials and supplies were ordered and shipped, and construction work was still underway.  And oh by the way, you won't get paid for the work that was completed; the State is taking the money back.
Since then, two projects, over 90% complete, were told they could finish their work (and be paid).  The other 36 have been "suspended" until further notice, and individuals, non-profit organizations, and local governments are scrambling to figure out how to pay for the work that everyone agreed to.  Apparently in Arizona, a hand shake and a signed contract mean nothing.
Click here to view a map of the affected projects and Arizona communities.