Source:  Opinion by Linda Valdez – Arizona Republic – azcentral.com – September 17, 2018
Opinion: Arizona's environment is an asset. Yet we are starving the state parks that provide exactly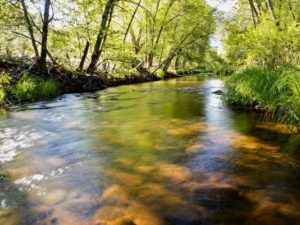 what baby boomers say they want from us.  Arizona's has a fast horse in the race to attract Baby Boomer retirees. But our state is starving the poor beast. Recent census figures put Arizona second only to Florida as a destination for today's retirees, according to reporting by The Republic's Catherine Reagor. And what is at the top of the list of what these retirees want? — Hiking. It's the great outdoors that Baby Boomer retirees crave, and we've got plenty of it. But we aren't taking care of it.
Consider:
The total operating budget for Arizona's State Parks was $29 million in fiscal 2018, according to the Joint Legislative Budget Committee. This is $15 million less than what Arizona State University's Morrison Institute said was needed in 2009 to operate and maintain the state's parks.
Since 2009, state parks have gotten no general fund money.
The parks don't get to use all of the money they bring in through gate receipts and concessions. That money goes into the State Parks Revenue Fund, which reported total revenue of $20,460,700 in fiscal 2018. Only $14.4 million of it was appropriated back to the parks.
More than a decade ago – in 2007 – the parks had fewer visitors and more money. The fiscal 2007 parks budget was $37 million, and that included $27 million from the general fund.
During the recession, Arizona's GOP-controlled Legislature stripped away $10 million a year in Heritage Fund money that had been dedicated to the parks by a 1990 citizens'  initiative. This funding, which came from the Lottery, has not been restored.
In 2014, then-Parks Director Bryan Martyn put a $80 million price tag on the cost of needed capital improvements in the parks – no-frills things like water lines and septic tanks.
Gov. Doug Ducey's Parks Director Sue Black has faced criticism and investigations over her treatment of staff, according to reporting by The Republic's Craig Harris. Concerns about her leadership remain but have not been resolved.
Open spaces mean economic growth
This isn't just about the spiritual, emotional and psychological benefits nature provides to those who take the time to get out into the wide open spaces. This is about cold, hard cash. It's about planning for an economically sustainable future. Arizona's environment is an asset. It attracts people. That's increasingly true as the large cohort of Baby Boomers look for retirement options that include outdoor experiences. Our State Parks include first-class natural, archaeological and historical sites. The parks need to be properly maintained to conserve the resource and give visitors a first-class experience.
It's a National Parks problem, too
Arizona's parks – along with Arizona's wealth of National Parks and other federal lands – give us an edge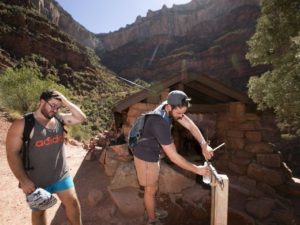 in attracting Baby Boomer retirees who have money to spend on an outdoor lifestyle. And guess what? There's a problem at the national level, too. The Restore Our National Parks and Public Lands Act of 2018 aims to begin spending on deferred maintenance on federal public lands. The price tag in Arizona alone is $531 million, including $330 million in needed maintenance at Grand Canyon National Park. Democratic Reps. Raul Grijalva and Kyrsten Sinema are original sponsors. Other Arizona House members signed on are Democratic Reps. Tom O'Halleran and Ruben Gallego, as well as Republicans Andy Biggs and Debbie Lesko. The bill is not moving.
Arizona's missed opportunity
Meanwhile, back in Arizona, Ducey and his Republican colleagues in our Legislature like to talk about their commitment to economic development. But they lack awareness of how to market and maintain Arizona's natural assets. They are systematically starving the horse that can help us win the national competition for retirees who want exactly what our state parks offer.