Special to the Arizona Daily Star by Liz Petterson – August 2, 2018
"Few of us can hope to leave a poem or a work of art to posterity; but working together or apart, we can yet save meadows, marshes, strips of seashore, and stream valleys as a green legacy for the centuries." — Stewart Udall
Tucson-based Arizona Land and Water Trust partnered with the federal Bureau of Land Management in 2014 to add 356 protected acres to Ironwood Forest National Monument northwest of Tucson.  Home to Ironwood trees reaching over 800 years in age, the property provides steep, rocky slope habitat for desert bighorn sheep, the last endemic population in the Tucson basin. The funds for the property's protection came from the Land and Water Conservation Fund.
Created by Congress in 1965, and spearheaded by then Interior Secretary and former Arizona congressman Stewart Udall, Land and Water Conservation Fund was a bipartisan commitment to safeguard natural areas, water resources and our cultural heritage, and to provide recreation opportunities — not with taxpayer dollars, but with a small portion of federal offshore drilling fees.
Now, the Land and Water Conservation Fund is set to expire on Sept. 30. It is critical that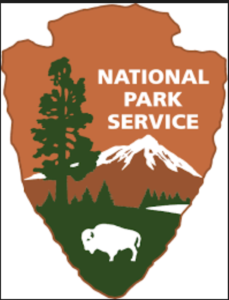 the Land and Water Conservation Fund be permanently reauthorized with full, dedicated funding. The fund is authorized to receive up to $900 million annually but over the years, more than $20 billion have been diverted elsewhere. Even so, the fund has protected land in every state over its 53-year history and supported more than 41,000 state and local park projects.
Arizona has received approximately $235 million in fund dollars, protecting places such as the Grand Canyon and Saguaro National Parks, Lake Mead National Recreation Area, Buenos Aires National Wildlife Refuge, Tumacácori National Historical Park and San Pedro Riparian National Conservation Area.
In Pima County alone, the fund has contributed to more than 150 projects, including the City of Tucson's Reid, Kennedy, Udall, Fort Lowell and Lakeside parks; a dozen school and local park playgrounds, courts, sports fields and swimming pools; Dennis Weaver Park in Oro Valley; Tucson Mountain and Arthur Pack regional parks and The Loop in Pima County; and Catalina State Park.
Arizona Land and Water Trust has worked with willing landowners and government agencies — BLM, U.S. Fish and Wildlife, Arizona Game and Fish, Fort Huachuca and Pima County among others — for 40 years to protect 50,000 acres of wildlife habitat and working ranches and farms in Southern Arizona for future generations.
We were honored to receive the assistance of the Land and Water Conservation Fund in 2014. It makes sense to use a small portion of the fees from the withdrawal of our country's natural resources to preserve its beautiful and environmentally critical places.
Please contact your representatives and senators. Don't let the Land and Water Conservation Fund expire.