Source: AZ Business Magazine, September 14, 2017
Lottery players had an exciting month in August as the Powerball® jackpot climbed to the second largest in the game's history. Although the top prize winner lives in Massachusetts, the historic $758 million jackpot still made a positive impact across the Grand Canyon State. 
"The whole world was watching this jackpot as it rolled closer and closer to $1 billion and the Lottery had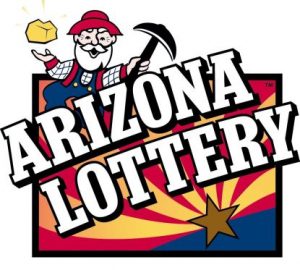 the surge in sales to prove it," Executive Director of the Arizona Lottery Gregg Edgar said. "These record-breaking jackpots do much more for Arizona residents than provide fun and excitement; they have a large economic impact on the state. Our retailers see an uptick in their earned commissions from increased sales, and the Lottery is also able to transfer more funds to its beneficiaries that serve numerous causes like foster children, local businesses, wildlife conservation, our homeless and much more."
From this jackpot alone, the Arizona Lottery was able to transfer over $12.8 million to its beneficiaries. On average, the Arizona Lottery generates approximately $13 million annually to fund CASA and The Heritage Fund at the Arizona Game and Fish Department. With this Powerball run, the Lottery was able nearly fill those two beneficiary buckets.
While the top prize winning ticket was purchased in Massachusetts, Arizona Lottery players didn't walk away empty-handed. Throughout the Powerball run, there were over 750,000 winners totaling over $7.9 million in prizes.
Not only did Arizona players and beneficiaries benefit from the Powerball run, the Lottery's retail partners also saw a dramatic impact. This Powerball run garnered over $2.3 million in sales commissions in every corner of the state.
For more information on Arizona Lottery's impact across the state, visit www.arizonalottery.com.