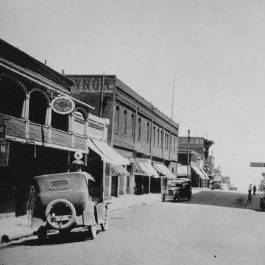 [Source: Jana Bommersbach, Phoenix Magazine] — It was such a thrilling day when the $150,000 ceremonial check arrived to save the old Sullivan Hotel on Main Street in Jerome. Most of the town celebrated that November day in 2007, because this state grant meant one of the most important preservation projects in the town's history. After all, Jerome doesn't have money of its own to restore its buildings, which all date to the early 1900s.  It's so small that all 400 residents pose once a year for a picture of the entire town, and if it didn't count on tourism to boost its economy, Jerome wouldn't be there at all. Saving what it has is crucial to its very existence, so its residents certainly want to save the Sullivan Hotel.
It was built as a brothel run by the famous Madam Jennie Bauters – once the richest woman in the West – who came to the Arizona Territory specifically because it was one of the few places that allowed women to own property. The brothel later expanded and became a hotel, then a shop for artists.
Today, the four-story building is owned by Mary Wills and Sally Dryer.  It houses two Nellie Bly businesses that employ 12 people.  There's plenty of room for even more shops – and more jobs and more sales tax money – if the building were restored and stabilized.  Mary and Sally are so committed to making that happen that they mortgaged the home that they share and borrowed from everyone they know once the grant was awarded.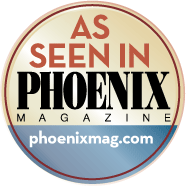 Then they got the town itself to become the fiscal agent for a state grant from the Arizona Heritage Fund (private citizens can't get these grants outright but can partner with municipalities).  The grant would cover 60 percent of the project while Mary and Sally would finance the other 40 percent.  But to get ready for the grant, which was to be dispersed as work was completed, the women had to spend a ton of money up front.  So far, they've spent some $170,000, trusting that a hunk of that would be reimbursed by the grant.
Today, that ceremonial check hangs in the window of Nellie Bly Kaleidoscopes shop, defaced with big black letters that read: "Insufficient Funds."  [Note: To read the full article, click here.]