Source:  News Release from Office of Governor Doug Ducey, November 22, 2016
Governor Doug Ducey announced the reappointment of Kurt Davis as a member of the Arizona Game and Fish Commission. Davis is currently finishing a five-year term that began after his appointment in 2011 by then-Governor Jan Brewer. He served as commission chair in fiscal year 2016 and was one of three candidates forwarded earlier this month by the Arizona Game and Fish Commission Appointment Recommendation Board for Governor Ducey's consideration
"Kurt has admirably served the commission, Arizona's wildlife and the people of Arizona," said Governor Ducey. "He is well versed in wildlife and outdoor recreation issues and is a strong advocate for the state's wildlife management authorities. His extensive experience in government, communications and business will continue to be a tremendous asset."
"Serving on a commission dedicated to conserving and protecting Arizona's wildlife—more than 800 species—is an honor of a lifetime," said Commissioner Davis. "I look forward to continuing help set policy for the nation's premier wildlife agency and representing our constituents."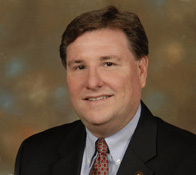 An avid hunter and angler, Davis is a founding partner at FirstStrategic, a communications and public affairs firm specializing in strategic public policy development for non-profit clients, issues relating to rural Arizona, and government relations. Prior to forming FirstStrategic, Davis served as vice president of public affairs and marketing at Northern Arizona University and before that was vice president of public affairs and corporate communications at Rural/Metro Corporation.
Davis previously served as a deputy chief of staff and executive assistant in the office of former Arizona Governor Fife Symington. In that role, he had policy responsibility for executive agencies such as the departments of transportation, corrections, state land, game and fish, and others. He has also served as director of intergovernmental affairs and issues analysis at the Arizona Attorney General's Office, and executive director of the Arizona Republican Party.
Davis was appointed to several positions in the Reagan administration and served as a gubernatorial appointment to the Arizona Board of Regents, the Vision 21 Transportation Task Force, and the Arizona State Board for Charter Schools. He received a Bachelor of Science from Northern Arizona University in 1984. He is active in the community and has served on the boards of directors of Great Hearts Academies, the Arizona Chamber of Commerce, and Arizona State University's Ramsey Executive Program for Public Policy.
The Arizona Game and Fish Commission is a five-member board that sets policy, appoints the Arizona Game and Fish Department director and oversees the department. The commission establishes rules and regulations for managing and conserving wildlife and fisheries resources, and for safe and regulated watercraft and off-highway vehicle (OHV) operations for the benefit of Arizona residents. Commission members are appointed by the governor with the assistance of the Game and Fish Commission Appointment Recommendation Board and are confirmed by the Senate. For more information on the Commission, visit www.azgfd.gov/commission.