The Alliance is proud of the following individuals who serve on the Board of Directors.  Many have served unselfishly for a number of years and continue today giving of their time and expertise.  The Alliance truly appreciates each member's committment to the organization's mission, their fierce leadership and  all they do on behalf of the citizens of Arizona.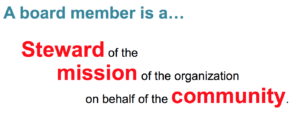 Barbra Barnes, Phoenix (2018)
Margaret Bohannan, Scottsdale/Flagstaff (2020)
The Honorable Sam Campana, Scottsdale (2020)
Thom Hulen, Advocacy Chair, Tempe (2019) – Arizona has been my home for all my 62-years on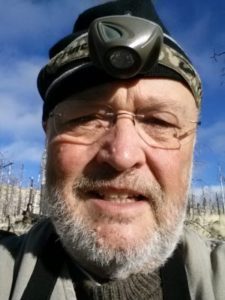 this planet. Arizona has offered lots of opportunity for learning and adventure. Learning about and advocating for the rich cultural and natural history of the southwest has provided me with entertainment, a career, and a deep understanding of nature. My formal education consists of anthropology, archaeology, wildlife biology, range management, sustainable community development and philosophy. I attended Arizona State University and graduated from Prescott College. Most of my career has been spent in museums: Pueblo Grande Museum, the Desert Botanical Garden and currently at HD South Home of the Gilbert Historical Museum where I am the program coordinator and organizer of the Sustainable Gilbert Series. My career has included being the Desert Foothills Land Trust's first conservation director, executive director of the Arizona League of Conservation Voters, vice president of Volunteers for Outdoor Arizona, national monument advocate for the Sierra Club, and executive director of the Friends of the Sonoran Desert National Monument.
My introduction to the natural and cultural history of the southwest was in the City of Phoenix's South Mountain Park. According to some people, the world's largest city park. It was within this glorious park I discovered desert plants and animals and the ancient Hohokam people. I spent many hours looking for and finding petroglyphs left behind by the Hohokam. It was because of the quality of the time I spent at South Mountain Park that helped me appreciate public spaces and the people who worked diligently to save these spaces for future plants, animals, and people. This experience helped make me who I am today. Conservation of public land, natural and cultural resources and social justice is where I focus much of my time.I do enjoy reading, writing, hiking, wildlife watching, angling, hunting, running, and exploring wild landscapes. I have been married to Anne Marie for over 30-years, have a daughter, a son in law and three splendid grandchildren. I cherish them all.
Pam Jones, Casa Grande (2018)
The Honorable Russ Jones, Yuma (2019) 
Bryan Martyn, Gilbert (2020)  – grew up in Tempe and attended McClintock High School where he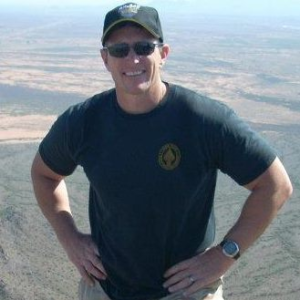 was active in student government and was a varsity athlete in baseball and football. He later earned a baseball scholarship to attend Arizona State University where he majored in Wildlife Biology. Following ASU, Bryan entered the US Army Helicopter Flight Training program where he graduated at the top of his flight class and was selected to fly the AH-64 Apache Attack Helicopter. While flying in the Army, Bryan served in Germany, Korea, Texas, and Alabama-completing combat tours in Iraq during Desert Storm and Bosnia. He was later hand-selected for an inter-service transfer from the Army to the United States Air Force to fly Special Operations helicopters. While flying in the USAF, Bryan served in New Mexico, England, and Arizona-completing multiple combat tours in Iraq, Afghanistan, and Africa. Bryan retired after more than 20 years of military service. Shortly following his retirement, Bryan was elected as a County Supervisor in Pinal County. While serving as a County Supervisor, he was hired by the Arizona State Parks Board to serve as the Executive Director of Arizona State Parks. Bryan today owns a small consulting company with offices in Phoenix and Washington, DC. His firm focuses on veteran, military, environmental, and government policy issues.
William H. McLean, Gold Canyon (2021) – Profession:  Lawyer (49 years); UofA 1969  (Active Bar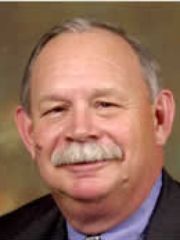 membership but mostly retired). Mr. McLean is currently a member of Arizona Wildlife Federation, Boone & Crockett Club, Rocky Mountain Elk Foundation, NRA, Northern Arizona Fly Casters, Trout Unlimited, Arizona Heritage Alliance.  Arizona Game and Fish Commissioner – 2004-2009.  Past member, officer or director of several wildlife/conservation organizations.  "Since leaving the Arizona Game & Fish Commission in 2009 I have generally limited my participation in conservation organizations to simply being "a member."  I miss being more active in organizations that are involved in shaping Arizona's outdoors and being asked to join the Alliance's board got my "juices" flowing.  My background as a lawyer, combined with my passion for Arizona's outdoors and our wildlife, have always seemed to be a good mix and have given me the opportunity to participate in making Arizona a better place to live.  And to leave to my grandchildren.
Bill Meek, Phoenix (2020) – a 50-year resident of Arizona, is past president of the Arizona State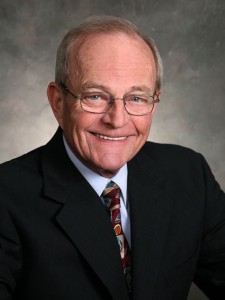 Parks Foundation, a private, not-for-profit organization dedicated to improving conditions at State
Parks.  Bill retired in 2007 after 14 years as the founding president and CEO of the
7,000-member Arizona Utility Investors Association, now known as the Arizona Investment Council. Before that, Bill spent 15 years running marketing communications companies in Phoenix, San Diego, and Tucson and another 15 years working as a newspaper reporter and editor, including ten years at The Arizona Republic.
Kathleen Roediger, Phoenix (2020)
Kent A. Taylor, Casa Grande (2020)  is currently serving as the Director of Open Space and Trails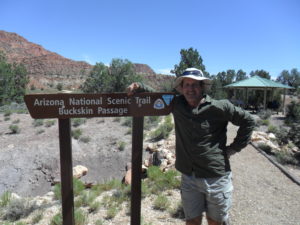 for Pinal County, a new department and position as of July 2013. In this role, Mr. Taylor is responsible for guiding the implementation of the Pinal County Open Space and Trails Master Plan as well as the management and oversight of the existing park and regional trail inventory.  Additionally, Mr. Taylor administers the Pinal County Performance Management initiative. This initiative includes organizational strategic planning, the development of departmental Strategic Business Plans and the collection and reporting of performance measurement information.
Prior to this position, Mr. Taylor served as the Interim Director of the Parks, Recreation and Fairgrounds Department and as Senior Planner for Parks, Trails and Open Space. Prior to joining Pinal County in 2006, Mr. Taylor was a small business owner for 16 years.
Mr. Taylor's volunteer involvement includes: Current member, Arizona Outdoor Coordinating Commission, past Chairman of the City of Casa Grande Parks and Recreation Advisory Commission; past President, Treasurer and Board Member of the Arizona Trail Association; and past Chairman of the Arizona State Committee on Trails (ASCOT) which is an advisory committee to the Arizona State Parks Board.  Mr. Taylor also served for 5 years on the City of Casa Grande Planning and Zoning Commission.  Mr. Taylor earned a MPA from Troy University and a BS and MS degree from Northern Arizona University. Kent and his wife of 35 years, Victoria, live in Casa Grande and have 3 children and 2 grandchildren.
Cheyenne Walsh, Phoenix (2020) – received her bachelor's degree and law degree from University of  Arizona. She also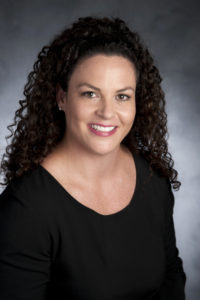 holds a Master of Public Administration degree from Arizona State University. Prior to entering law school, Cheyenne worked as a legislative intern for the Arizona State Senate Government & Transportation Committee, and as a legislative associate at the League of Arizona Cities and Towns, where she worked closely with municipalities on issues relating to land use, utilities, development fees, taxes and budgets, and transportation. She also worked as a legal extern in Washington D.C. on the staff of the U.S. Senate Judiciary Committee for Senator Jon Kyl. She was admitted to practice law in 2012 and joined the law firm of Squire Patton Boggs (US) LLP, where she assisted clients with environmental and state and local government relations issues. Cheyenne became a partner at Isaacson & Walsh, PC  in 2015 and specializes in representing clients before the Arizona State Legislature, and state and local agencies. Her clients include governmental entities, nonprofits, trade associations, and Fortune 500 companies. Cheyenne has been nominated by her peers as a Best Lobbyist under 40 each year since 2014, and was honored to be named Best Female Lobbyist under 40 by the readership of the Arizona Capitol Times in 2016 and 2017. She also has been recognized in Southwest Super Lawyers as a Rising Star annually since 2014.
Bob White, Mesa (2018)
Dale Wiebusch, Phoenix (2020) – is the Intergovernmental Affairs Director for the City of Maricopa.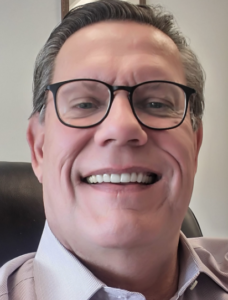 Prior to this he was the Senior Legislative Associate at the League of Arizona Cities and Towns, where he was closely associated with the Heritage Alliance. Dale spent many years working in the social service field and has an avid interest in hiking and camping. He is a 1979 graduate of Gustavus Adolphus College in St. Peter, MN, with a major in Psychology, which serves him well at the Capitol.