The Alliance is proud of the following individuals who serve on the Board of Directors.  Many have served unselfishly for a number of years and continue today giving of their time and expertise.  The Alliance truly appreciates each member's committment to the organization's mission, their fierce leadership and  all they do on behalf of the citizens of Arizona.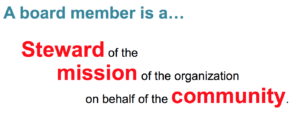 Matthew Aguilar, Phoenix (2022) –   Matthew Aguilar was born and raised in South Phoenix. Proud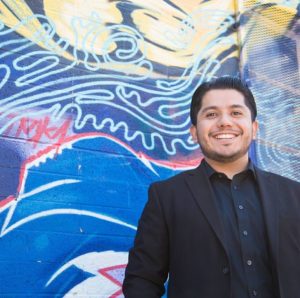 of his community's resilience and beauty, he has made it his mission to serve and bring forth positive growth for the city if Phoenix. With the intention of reducing generational poverty in his community, Matthew works in areas such as youth outreach, small business development, and also land use and the
protections of vulnerable communities. In 2015 he co-founded Copper City Youth Project, a youth outreach program that introduces life and leadership skills to teens in disinvested communities. In addition, Matthew serves on the South Mountain Village planning committee and runs Prima Materia, a business consulting group that helps in the formation and sustainability of small businesses. Continuing to see the city grow while protecting historic land and communities is of great importance as well as a guiding force behind the work the Matthew does.
Margaret Bohannan, Scottsdale/Flagstaff (2020)
The Honorable Sam Campana, Scottsdale (2020) – Sam Kathryn Campana, well-known advocate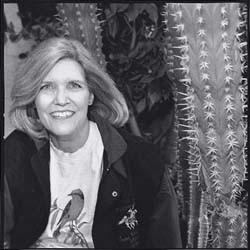 on behalf of the arts and environment, has been the leader for many quality of life issues in Arizona.  Sam helped create Arizonans for Cultural Development after serving on the founding Board of the Scottsdale Center for the Arts (was its third, first woman,  president), and went on to be its first successful Executive Director, serving in that role for almost fifteen years.  She is Chairman Emeritus of the organization, now known as Arizona Citizens for the Arts and also had a long stint on the Scottsdale Public Arts Board.  Sam was a Fellow at the National Endowment for the Arts in Washington DC and studied public policy at the John F. Kennedy School at Harvard.
Concurrently she served on the Scottsdale City Council for two terms (1986 – 1994), ran for an open seat for Mayor, and served from 1996-2000.  Her vision and planning for an urban downtown, an active waterfront, lightrail connections, an ASU presence, an expanded public art program, a mutually productive relationship with the Salt River Pima Maricopa Indian Community, and a connected open space from Scottsdale's northernmost border to Tempe are all now coming to fruition.  As a volunteer, she helped found the Scottsdale Foundation for the Handicapped, Share the Health Foundation, the Scottsdale Western Arts Associates (which recently established a western art museum in downtown), and Scottsdale Leadership (who selected her for the Drinkwater Award), following her participation in Valley Leadership (who selected her as Woman of the Year 2010).  She has been appointed by four mayors, four governors and two presidents to serve on various arts/enviro boards, commissions and task forces.
After an International Leadership Fellowship in 2001, she was recruited by the National Audubon Society to establish their state office Audubon Arizona here – and to head up an organization of 10,000 members, nine active chapters, and an 8,000-acre Research Ranch.  Audubon Arizona completed a $7.3million campaign to build a nature education center on the banks of the Salt River on Central Avenue.  It has been open to the public and embraced by the community since October, 2009. After 12 years with Audubon, she now is helping ensure the Desert Discovery Center/Desert EDGE becomes a reality – as the interpretive center and major visitor experience.  Sam lives in downtown Scottsdale in a former farmhouse where pecans once grew.  Cassidy and Katie live nearby with her twin grandsons, her son with his lassies in Dublin, Ireland. She has a pound dog, Harold, a desert tortoise, and 2 chickens – Babe and Emma.
Pam Jones, Casa Grande (2021) – Pam's love of history has had an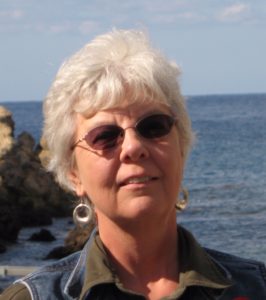 influence on both her professional and personal life.  ASU graduate, she and her husband lived in a downtown Phoenix historic neighborhood for almost 30 years.  She became an advocate for historic preservation and has promoted that cause.  While at ASU, Pam researched the history of Sky Harbour Airport for its Fiftieth Anniversary, after graduation she did research for a video about Page, Arizona and the Glen Canyon dam.  She worked for the Arizona Preservation Foundation (APF), published the Willo neighborhood newsletter, and served as executive director for the Arizona Heritage Alliance (AHA).  Additionally, she served on the boards of the Willo Neighborhood, and APF.  Pam has served on the Alliance board for over twelve years
The Honorable Russ Jones, Yuma (2022)  – For the past four decades, Russ Jones has been the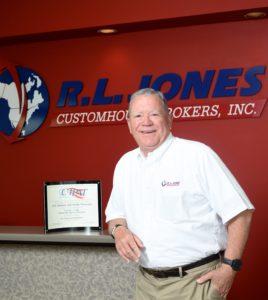 head of R.L. Jones Customs Brokers. During that time, the company has expanded and along with its sister companies dealing in warehousing, freight forwarding, logistics, property management, and insurance services, now has offices throughout California, Arizona, Texas and New Mexico. His activities have not been restricted to his business interests. Additionally, he has been elected thrice to the Arizona State House of Representatives, bringing his special expertise on Customs and border issues, along with transportation, agriculture and educational concerns to the Capitol.
After leaving legislative office, he not only continued in his primary professional activities, but, along with his wife, Janet, has been awarded the prestigious Philanthropists of the Year Award for their untiring efforts to promote the arts and educational opportunities for all, contributions to the efforts of the Arizona Community Foundation of Yuma (ACF of Yuma). Additionally, he continues with his community and civic involvement by serving as the Chair of the Yuma County Republican Central Committee and participating as a member of the Arizona State GOP Committee.
In addition to his local philanthropic activities, Mr. Jones is Past Chair for the U.S./Mexico Border Philanthropy Partnership Group, taking an active interest in matching the needs with the funding required to make dreams possible for those on both sides of the border. Also, he is the Immediate Past Chairman of the Border Trade Alliance (BTA), promoting cooperation and understanding between the business communities in the U.S., Mexico and Canada, influencing public policy and private sector initiatives for same.
While sitting on the Board of Directors and Vice Chairman for the Arizona Power Authority, dealing with the water and power needs of Arizona, he still made time to spearhead the successful Yuma County JTED efforts, to establish a JTED to allow children and young adults to get the training and experience they need to make a meaningful contribution to their communities in the future. At present he is a Member at Large on the Line Siting Committee for the Arizona Corporation Commission, providing an adequate opportunity for individuals and groups interested in the conservation and the protection of the environment, local governments, and other public bodies to participate, in a timely fashion, in the decision to locate a specific major power generating facility at a specific site.
Community development has been an ongoing endeavor with his participation in statewide, countywide and local economic development projects. Sitting on the Board of Directors for the Arizona/Mexico Commission (AMC) for more than thirty years, having been appointed by Governor Bruce Babbit and most recently being reappointed by Governor Doug Ducey, he has been an integral part of both state and international policymaking. He has sat on the Advisory Board for the Arizona Department of Commerce, the respective Boards of Directors for the Arizona International Development Authority, Greater Yuma Economic Development Corporation (GYEDC), San Luis Economic Development Commission, the Yuma and San Luis Chambers of Commerce, as well as his participation on issues dealing with the San Luis Ports of Entry and the development of the original and new Industrial Parks that service those ports. Additionally he was a founding member of 1st Bank Yuma, a thriving community bank that has grown to serve the needs of local communities in Yuma, San Luis, and Nogales, Arizona.
As an Army veteran and currently an officer in the Civil Air Patrol, his attention to the welfare of his local community, whether it is a search and rescue mission, or being a founding member of the committee to incorporate the Town of San Luis, Arizona, and San Luis Rotary Club, a proud member of the NRA, or in his District Advisory position with the Boy Scouts of America, his devotion to the community is well known. Although many of his activities have been mentioned here, it only scratches the surface of his vast body of good works that he has done for the United States and portions of Mexico as well.
Sreekar Krishna, Chandler (2022)  – Sreekar is an ardent enthusiast of the outdoors and everything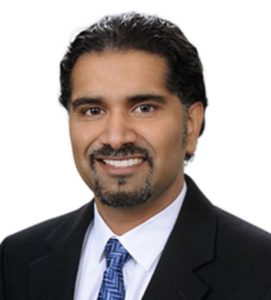 wild. Camping, hiking, photography and star gazing has taken him to every nook and corner of Arizona over the past 16 years. From Grand Canyon, to Canyon de Chelly, to Chiricahua National Monument he has spent a lot of time admiring and appreciating the beauty of Arizona's high/low deserts and the sky islands. With a keen sense of the work it takes to keep wild lands wild, Sreekar has spent a lot of time understanding and appreciating the complex balance of policies that support and preserve wildlands for the future. In his spare time, he scratch-builds historically accurate scale replicas of 20th century steam-era railway stations – Flagstaff station being his first.
Sreekar is a graduate of Arizona State University with a Master's and a PhD in Electrical Engineering. Having briefly left Arizona to work as a Computer Scientist researcher for Microsoft Research in Washington, he moved back to sunny Tempe in pursuit of a new career in technology consulting and business transformation. Currently he serves as a Principal/Partner in KPMG LLP focusing on transforming businesses to deliver unique automation-driven technology revolution to their customers. As a continuing effort to develop top talent in the state of Arizona, Sreekar teaches at the WP Carey School of Business as an Adjunct Faculty, and also serves as one of the key advisors in the WP Carey School's Executive Advisory Board.
Bryan Martyn, Gilbert (2020)  – grew up in Tempe and attended McClintock High School where he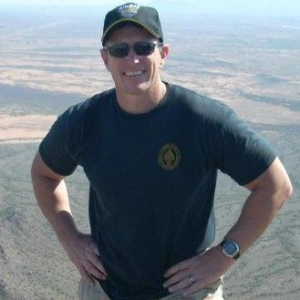 was active in student government and was a varsity athlete in baseball and football. He later earned a baseball scholarship to attend Arizona State University where he majored in Wildlife Biology. Following ASU, Bryan entered the US Army Helicopter Flight Training program where he graduated at the top of his flight class and was selected to fly the AH-64 Apache Attack Helicopter. While flying in the Army, Bryan served in Germany, Korea, Texas, and Alabama-completing combat tours in Iraq during Desert Storm and Bosnia. He was later hand-selected for an inter-service transfer from the Army to the United States Air Force to fly Special Operations helicopters. While flying in the USAF, Bryan served in New Mexico, England, and Arizona-completing multiple combat tours in Iraq, Afghanistan, and Africa. Bryan retired after more than 20 years of military service. Shortly following his retirement, Bryan was elected as a County Supervisor in Pinal County. While serving as a County Supervisor, he was hired by the Arizona State Parks Board to serve as the Executive Director of Arizona State Parks. Bryan today owns a small consulting company with offices in Phoenix and Washington, DC. His firm focuses on veteran, military, environmental, and government policy issues.
William H. McLean, Gold Canyon (2021) – Profession:  Lawyer (49 years); UofA 1969  (Active Bar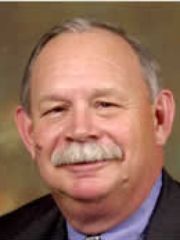 membership but mostly retired). Mr. McLean is currently a member of Arizona Wildlife Federation, Boone & Crockett Club, Rocky Mountain Elk Foundation, NRA, Northern Arizona Fly Casters, Trout Unlimited, Arizona Heritage Alliance.  Arizona Game and Fish Commissioner – 2004-2009.  Past member, officer or director of several wildlife/conservation organizations.  "Since leaving the Arizona Game & Fish Commission in 2009 I have generally limited my participation in conservation organizations to simply being "a member."  I miss being more active in organizations that are involved in shaping Arizona's outdoors and being asked to join the Alliance's board got my "juices" flowing.  My background as a lawyer, combined with my passion for Arizona's outdoors and our wildlife, have always seemed to be a good mix and have given me the opportunity to participate in making Arizona a better place to live.
Bill Meek, Phoenix (2020) – a 50-year resident of Arizona, is past president of the Arizona State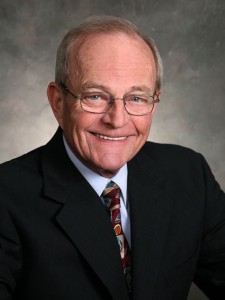 Parks Foundation, a private, not-for-profit organization dedicated to improving conditions at State Parks.  Bill retired in 2007 after 14 years as the founding president and CEO of the 7,000-member Arizona Utility Investors Association, now known as the Arizona Investment Council. Before that, Bill spent 15 years running marketing communications companies in Phoenix, San Diego, and Tucson and another 15 years working as a newspaper reporter and editor, including ten years at The Arizona Republic.
Kent A. Taylor, Casa Grande (2020)  is currently serving as the Director of Open Space and Trails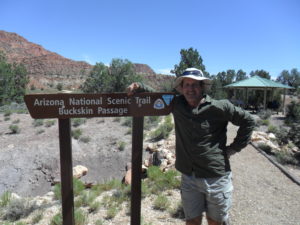 for Pinal County, a new department and position as of July 2013. In this role, Mr. Taylor is responsible for guiding the implementation of the Pinal County Open Space and Trails Master Plan as well as the management and oversight of the existing park and regional trail inventory.  Additionally, Mr. Taylor administers the Pinal County Performance Management initiative. This initiative includes organizational strategic planning, the development of departmental Strategic Business Plans and the collection and reporting of performance measurement information.
Prior to this position, Mr. Taylor served as the Interim Director of the Parks, Recreation and Fairgrounds Department and as Senior Planner for Parks, Trails and Open Space. Prior to joining Pinal County in 2006, Mr. Taylor was a small business owner for 16 years.
Mr. Taylor's volunteer involvement includes: Current member, Arizona Outdoor Coordinating Commission, past Chairman of the City of Casa Grande Parks and Recreation Advisory Commission; past President, Treasurer and Board Member of the Arizona Trail Association; and past Chairman of the Arizona State Committee on Trails (ASCOT) which is an advisory committee to the Arizona State Parks Board.  Mr. Taylor also served for 5 years on the City of Casa Grande Planning and Zoning Commission.  Mr. Taylor earned a MPA from Troy University and a BS and MS degree from Northern Arizona University. Kent and his wife of 35 years, Victoria, live in Casa Grande and have 3 children and 2 grandchildren.
William (Bill) Thornton (2020) – is a second generation native Arizonan, lifelong
conservationist, outdoor enthusiast and desert plant lover.   Bill is a longstanding member of the Arizona Heritage Alliance and is currently on the Board and serving as Treasurer.  As an active Board member of the Arizona Heritage Alliance, Bill remains dedicated to establishing a sustainable funding source that will provide support for local, regional and state parks, the state's historic and cultural treasures and Arizona's natural environment—thus replacing the half of the Arizona Heritage Fund that was lost in 2009 due to State budget cuts.  Bill also serves as Vice President of the Friends of Ironwood Forest, an all-volunteer organization to educate about, advocate for, and work to protect the natural and cultural resources of Ironwood Forest National Monument west of Tucson.  As an active member of the Tucson Cactus and Succulent Society, Bill is a member of the cactus rescue crew that has saved nearly 84,000 cacti and other desert plants from mine sites, residential, commercial, and road construction sites, pipeline and powerline corridors.  Bill is diligent in monitoring federal, state and local legislative actions and is a regular contributor to the local media expressing his views and opinions accordingly. Bill's recent advocacy activities have focused on marshalling opposition to the administration's unprecedented assault on public lands (including Ironwood Forest) that belong to all Americans.
Cheyenne Walsh, Phoenix (2020) – received her bachelor's degree and law degree from University of  Arizona. She also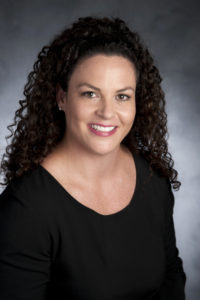 holds a Master of Public Administration degree from Arizona State University. Prior to entering law school, Cheyenne worked as a legislative intern for the Arizona State Senate Government & Transportation Committee, and as a legislative associate at the League of Arizona Cities and Towns, where she worked closely with municipalities on issues relating to land use, utilities, development fees, taxes and budgets, and transportation. She also worked as a legal extern in Washington D.C. on the staff of the U.S. Senate Judiciary Committee for Senator Jon Kyl. She was admitted to practice law in 2012 and joined the law firm of Squire Patton Boggs (US) LLP, where she assisted clients with environmental and state and local government relations issues. Cheyenne became a partner at Isaacson & Walsh, PC  in 2015 and specializes in representing clients before the Arizona State Legislature, and state and local agencies. Her clients include governmental entities, nonprofits, trade associations, and Fortune 500 companies. Cheyenne has been nominated by her peers as a Best Lobbyist under 40 each year since 2014, and was honored to be named Best Female Lobbyist under 40 by the readership of the Arizona Capitol Times in 2016 and 2017. She also has been recognized in Southwest Super Lawyers as a Rising Star annually since 2014.
Dale Wiebusch, Phoenix (2020) – is the Intergovernmental Affairs Director for the City of Maricopa.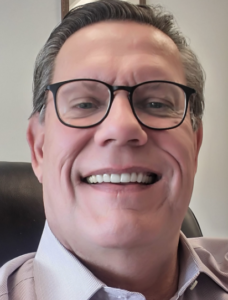 Prior to this he was the Senior Legislative Associate at the League of Arizona Cities and Towns, where he was closely associated with the Heritage Alliance. Dale spent many years working in the social service field and has an avid interest in hiking and camping. He is a 1979 graduate of Gustavus Adolphus College in St. Peter, MN, with a major in Psychology, which serves him well at the Capitol.