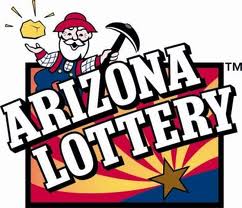 Where do Heritage Fund monies come from? Heritage Fund monies are derived from all Arizona Lottery games. All beneficiaries receive their funding in statutory order; approximately $70 million in proceeds must be transferred to other beneficiaries before the Heritage Fund begins to  receive its share.
How much money is generated? Up to $20 million can be generated. The Fund has received its full $20 million in funding every year since FY03. But there were a few years when the Heritage Fund did not receive full funding, thereby creating a funding problem for many heritage-related programs.
How is the money split? Heritage Funds are split between two state departments:
What programs receive Heritage Fund support?
Critical/endangered species and habitat
Environmental education
Historic preservation
Non-motorized trails
Parks/recreation acquisition and improvements
Where can I find Heritage Fund projects in my community? Visit the Arizona Lottery's "Where the Money Goes" webpage to search by city, county, or category.
What laws were changed upon enactment of the Heritage Fund?
July 1, 2016 – Article in the Arizona Republic entitled Where does Arizona Lottery.