Source: Special by William Thornton to the Arizona Daily Star – November 10, 2018
A recent story in the Arizona Daily Star noted that Gov. Ducey has placed Arizona State Parks and Trails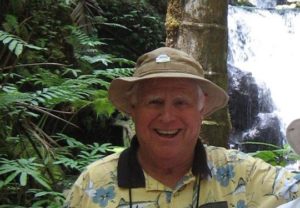 Director Sue Black on leave. There's more to the story. Following the Arizona Republic's Oct. 29 report that archaeological sites in state parks have been bulldozed to make way for cabins to generate additional revenue, four Native American state legislators requested a criminal investigation to determine whether state and federal laws were violated.
It's been a wild roller coaster ride for state parks. In September 2017 Arizona State Parks and Trails was awarded the gold medal for the best managed system by the National Recreation and Parks Association. A remarkable turn round when, not so long ago, parks were closing for lack of funding and those remaining open were faced with millions of dollars of backlogged maintenance.
First a bit of history. In 1957, Gov. Ernest McFarland signed the bill that created the Arizona State Parks System, but legislators failed to appropriate funds to provide parks to serve the outdoor recreational needs of a rapidly growing urban population. In 1990, Arizona voters created the Heritage Fund that appropriated $20 million lottery dollars per year to be divided equally between State Parks and Arizona Game and Fish. The infusion of funds provided Arizona State Parks with "seed money" for new properties, to improve existing facilities and complete historical restorations. Every community in Arizona has benefited from Parks Heritage Fund grants at zero cost to taxpayers.
Even with new facilities and increased visitation, state parks suffered from chronic underfunding for operations and maintenance. General fund appropriations ended in 2010. In response to the economic downturn in 2011, the entire Parks Heritage Fund balance was swept into the state general fund and the Parks Heritage Fund was eliminated.
The State Parks Board was left with little choice but to close some of the least visited parks and historic sites. With help from legions of volunteers, host communities responded with heroic efforts to keep their parks open. The outpouring of support for parks was inspiring but not sustainable. A long-term solution was needed. Parks funding is not a problem unique to Arizona. Former Gov. Janet Napolitano appointed a commission to explore additional sources of revenue. The final report was released after Gov. Brewer took office. Possible funding solutions included a voluntary license plate surcharge that's been successful in other states.
Despite bipartisan support, efforts to refer a bill to voters that would restore the Parks Heritage Fund and provide a dedicated source of parks funding stalled in the Arizona Legislature. An initiative drive failed in 2012. Finances improved when the Legislature allowed Arizona State Parks to keep more revenue from gate receipts, special events and gift shop sales. Visitation was on an upward trajectory when, in 2016, the parks department announced an ambitious program to build 100 new cabins in nine parks to be financed by a public/private partnership. Profits were to be shared by state parks and concessionaires. The question of whether Arizona Parks and Trails would share in any losses was left unanswered.
Fast forward to the present. The job of Parks Director comes with the awesome responsibility of managing natural and cultural resources for present and future generations. After decades of underfunding, it's understandable that pressure to generate additional revenue was intense. That said, the infliction of irreparable damage to archaeological sites, even if inadvertent, cannot be excused or rationalized. Gov. Ducey has taken an important first step by placing Director Black on leave as the investigation proceeds.
Whether or not laws were broken, Arizona Parks and Trails and Director Black failed to meet her responsibilities and must be held accountable. Even so, the underlying issue of underfunding remains. Revenue generation has taken priority over stewardship of natural and cultural resources. Storm clouds over Arizona State Parks may have a silver lining if we follow up with restoration of the Parks Heritage Fund and a dedicated source of revenue for parks that belong to all Arizonans. The ball is in our court.