Source:  Office of the Governor Doug Ducey blog, September 30, 2016
In January 2015, during his first State of the State Address, Governor Doug Ducey stated loud and clear that "our government needs to operate at the speed of business."  This week, a number of announcements prove that Arizona's government is closer to reaching that goal, with agencies working more productively, more efficiently, and doing so at a lesser cost to taxpayers.
On Wednesday, (September 28, 2016)  the Governor's Office announced that Arizona State Parks achieved record visitation and revenue in fiscal year 2016:
More than 2.68 million people visited the parks, contributing $16.4 million in revenue to the State Parks system, an increase from $14.4 million in fiscal year 2015.  Visitors to Arizona State Parks contribute nearly a quarter of a billion dollars to Arizona's economy, according to a 2014 Northern Arizona University study.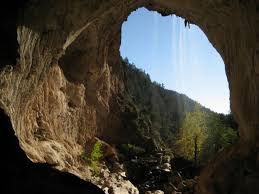 "Arizona State Parks exemplify the best of Arizona," said Governor Ducey.  "We are thrilled that more Arizonans and tourists are embracing the adventure that our stunning parks offer, from the Kartchner Caverns in Benson to the Tonto National Bridge in Payson. A financially healthy park system is key to preserving our state parks, and growing attendance will provide further economic benefits to communities throughout Arizona."