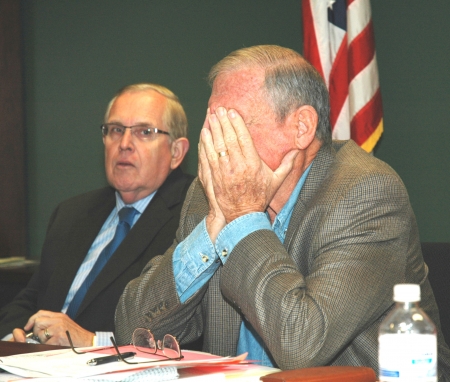 [Source: Ed Tribble, Channel 12 News] — The latest round of budget cuts earlier this month could close down most state parks. Arizona State Parks Board members met Thursday to look at their options.  State parks are supposed to be tranquil places, somewhere to get away from life's troubles. But due to budget cuts, the parks themselves are in trouble. "Without these state parks, people will be at a loss on where to go," says Parks Board Chairman Reese Woodling.
At Thursday's meeting, board members are making priorities: keep open parks that make money, and ones that don't cost too much to run.  In mid December, lawmakers raided about $9 million from the park's coffers. "It's a horrible situation and sends a terrible message to our kids and future generations that we're not willing to step up during these tough times," says Sandy Bahr with the Sierra Club.
No word yet on which parks will close.  But some communities like Lake Havasu City let board members know they would be willing to lease parks so they could stay open. "We believe we could fold those into our existing park system, it's close to another park, something we believe we could do very easily," Lake Havasu City Mayor Mark Nexsen says.
In the long term, the parks department would like to add a fee to vehicle registration. Cars with Arizona license plates could get into parks for free.  Out of state visitors would have to pay.   [Note: Read the full article at Arizona State Parks Board considers cuts.]